What Chiropractors Can Do for Scoliosis
What Chiropractors Can Do for Scoliosis
Written By Chapman Health Group on August 16, 2021
---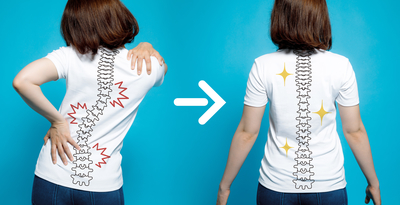 Scoliosis is a condition where a person develops an unnatural curve in their spine. It generally manifests in prepubescent children and the condition can last a lifetime. Scoliosis is often painful and doesn't go away on its own.
While science doesn't yet know what causes scoliosis in most who develop this condition, we do know that chiropractic care is incredibly effective. At Chapman Health Group in Leesburg, we want to help you get out of pain with chiropractic care specially designed to help with scoliosis.
Chiropractic and Scoliosis
Our chiropractic care is safe for scoliosis patients and it can help. Before we do anything, we'll perform a full evaluation and delve into your health history to determine the best course of action. And if your case is better suited for a different kind of medical specialist, we'll give you a referral. Your health is our priority.
Our expertise lies in helping reduce pain and inflammation associated with scoliosis. When your body is out of balance like that, it creates uneven weight distribution and muscle use. This leads to painful pressure, chronic inflammation, poor range of motion, painful issues in your spine, and more.
We reduce pain by carefully reducing pressure and helping you strengthen your muscles in a way that promotes better posture and movement. Pain often stems from agitated nerves. We customize chiropractic adjustments specifically designed for scoliosis patients to help create extra space between vertebrae. We also offer bracing to help your spine carefully work its way back into proper alignment. The better aligned your spine, the less pain occurs.
We help your body reduce inflammation by helping reduce pain. We offer various therapies that provide pain relief, including massage, e-stim, heat and cold, and chiropractic adjustments. When your body isn't chronically inflamed, it can better heal itself. And when it's in healing mode, any treatments we apply to help your spine get back into proper shape have a significantly better chance of holding.
Get Chiropractic Treatment for Scoliosis in Leesburg
Dr. Chapman's practice combines traditional patient-centered care with cutting-edge technology, leaving visitors feeling welcomed, cared for and confident that they are in the right place.
Have questions or want to schedule an appointment? Call us at (352) 728-6886 or go online and schedule an appointment. We're happy to help.

Posted In: Chiropractic Scoliosis Treatment