Is Spinal Decompression Painful?
Is Spinal Decompression Painful?
Written By Chapman Health Group on May 27, 2020
---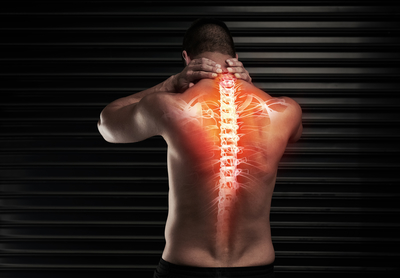 Spinal decompression is a form of chiropractic treatment that is used to alleviate symptoms causing back and neck pain. One of the most common questions from patients is, "Is spinal decompression painful?"
If you're already in pain, even gentle stretching during treatment can be uncomfortable. Despite the discomfort, spinal decompression is an effective alternative to surgical options. Some patients begin to feel a difference right away, while other patients that pose more significant conditions may start to feel better after a few treatments.
But what is spinal decompression, and can you benefit from it?
What is Spinal Decompression?
Spinal decompression utilizes traction technology to treat back and neck pain. During treatment, a padded traction device is used to stretch your spine and alter your position.
Spinal decompression provides benefits such as:
The reduction of painful symptoms
A decrease in local swelling
The promotion of muscle tone
The restoration of normal movement
In cases of bulging or herniated discs, spinal decompression can reduce bulging material and allow fluid to reenter the disc. Chiropractic care has been shown to be an effective treatment option for bulged or herniated discs.
Spinal decompression sessions generally take between 25 and 35 minutes to complete. While every patient is different, we typically recommend four to eight weeks of treatment.
What Conditions is Spinal Decompression Used to Treat?
Spinal decompression is used to treat several conditions, including:
Bulging or herniated discs.
Degenerative discs.
Sciatica.
Failed back surgery syndrome.
Facet syndrome.
Pain, weakness, or numbness associated with a disc injury
Is Spinal Decompression in Leesburg Right For You?
Dr. Todd Chapman has been providing spinal decompression and other forms of chiropractic care to the Leesburg community for many years. His practice offers a patient-focused approach and the latest cutting-edge technology that leaves visitors feeling confident that they're in good hands.
If you are experiencing pain, limited range of motion, stiffness, numbness, or weakness — you must explore your options. Chiropractic treatments are minimally invasive and an effective alternative solution to riskier surgical procedures.
Is spinal decompression in Leesburg right for you? Contact us today at (352) 728-6886 or schedule an appointment online.

Posted In: Chiropractic Spinal Decompression