Protect Yourself from Disc Degeneration with Intersegmental Traction
Protect Yourself from Disc Degeneration with Intersegmental Traction
Written By Chapman Health Group on April 15, 2021
---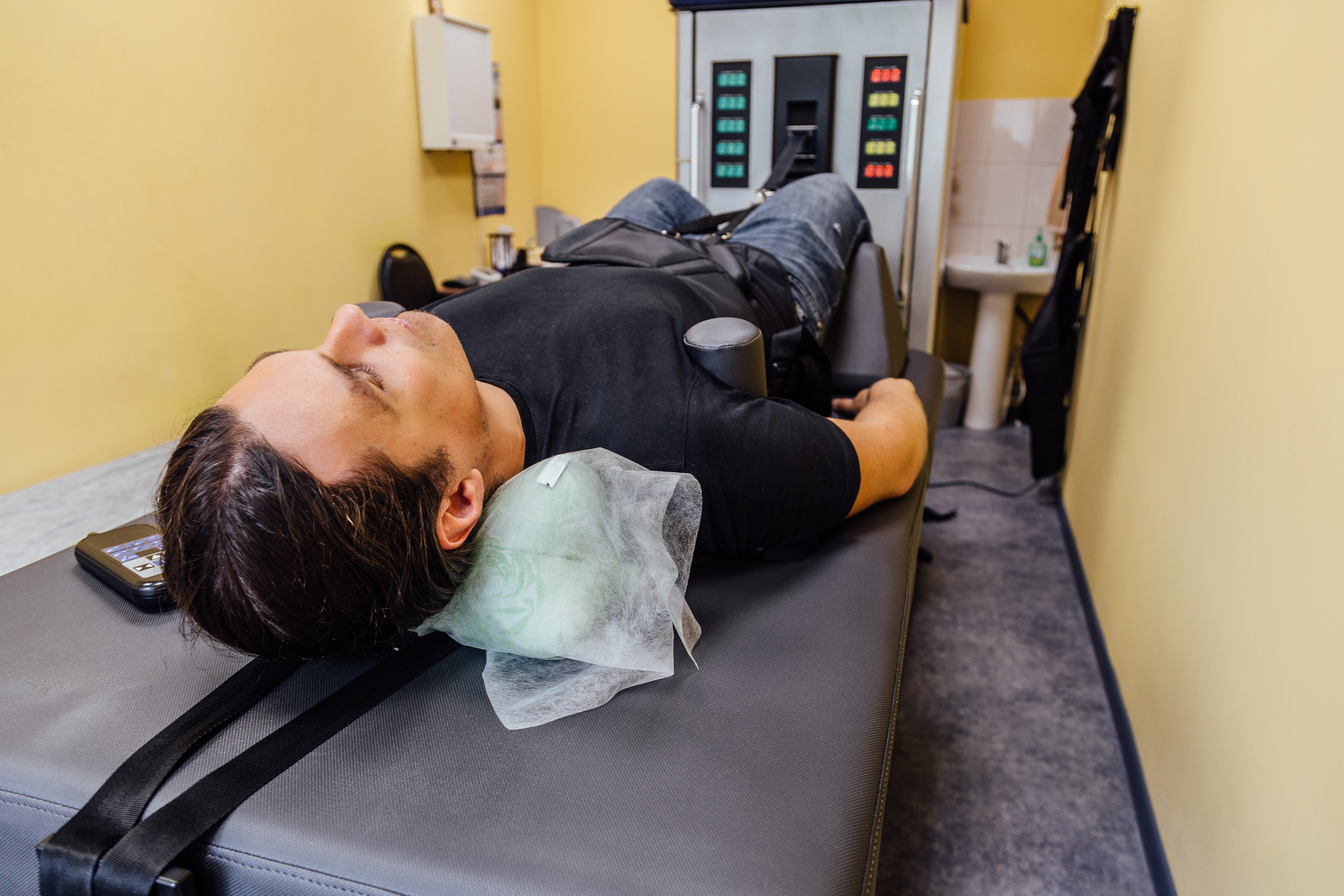 Your spinal discs can always benefit from a little help in improving circulation. Discs have poor blood supply, which makes it easy to develop disc thinning and degeneration. Intersegmental traction at Chapman Health Group in Leesburg is a great way to protect yourself from disc degeneration and more.
The Health Benefits of Intersegmental Traction
Intersegmental Traction is a way of inducing passive motion into the spine for the purpose of stretching spinal joints and increasing mobility. The patient lies face up on a bench table, which has roller-type cams on the underside. These rollers slowly travel the length of the spine and stretch it out.
Most of our patients find intersegmental traction relaxing and very helpful. The gentle rolling action is restful, exercising the spine without effort.
This treatment method not only feels good but also is good for your health. Research shows it increased the range of motion in your spine and blood flow to discs. Pairing intersegmental traction with chiropractic adjustments is shown to be the most effective treatment of disc-related injuries and spinal pain.
Intersegmental Traction in Leesburg
We've combined traditional patient-centered care with cutting-edge technology, leaving you feeling welcomed, cared for and confident you're in the right place. We host a state of the art traction table that will slowly stretch your spinal joints, allowing for better blood flow and increased spinal flexibility.
Are you interested in learning more about the benefits of IT therapy? Don't live another day in pain. Start the path towards good health today. Call us at (352) 728-6886 or go online and schedule an appointment. We're happy to help.

Posted In: Chiropractic Spinal Decompression Intersegmental Traction