Why Choose Chiropractic as Low Back Pain Treatment?
Why Choose Chiropractic as Low Back Pain Treatment?
Written By Chapman Health Group on May 28, 2019
---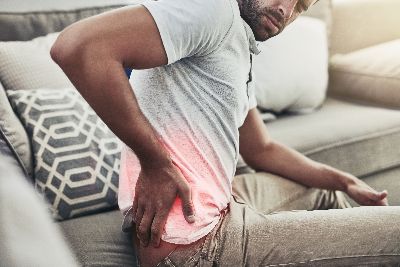 At first, low back pain may not seem like a major concern. If left untreated, however, acute pain can develop into chronic suffering.
The World Health Organization states that up to 70% of people in modern nations will experience hardship from low back pain at least once in their lifetime.
If you suffer from low back pain, doctors may have told you that surgery was your only option for relief. Before you go under the knife, consider addressing your pain with chiropractic low back pain treatment – it just may provide the pain-free life you deserve.
Why Should You Choose Chiropractic for Treating Low Back Pain?
22 million Americans see a chiropractor each year. Over a third of chiropractic patients are seeking relief from low back pain. There's a reason so many people trust chiropractic care to treat their back pain: it works.
Studies state that spinal manipulations are effective for treating low back pain – particularly as part of a comprehensive treatment plan with lifestyle changes.
To top it off, chiropractic care is all-natural. Your chiropractor will never prescribe dangerous opioids that take the lives of 130 Americans each day. Instead, your Leesburg chiropractor will identify the source of your pain and develop a customized treatment plan.
Comprehensive Low Back Pain Treatment in Leesburg, FL
Dr. Todd Chapman has a personal history with low back pain due to an injury so this provides a unique understanding when providing treatment.
At your first visit, Dr. Chapman will conduct a thorough examination to understand your medical history, pain, and concerns. He'll also take x-rays to gain a comprehensive view of your low back pain before developing a personalized treatment plan.
Your treatment plan may include any combination of the following techniques:
Gentle spinal adjustments and manipulation
Soft tissue massage
Therapeutic exercise and stretches
Lifestyle modification counseling
Start healing your low back pain today. Schedule a consultation at Chapman Health Group in Leesburg today by calling 352-728-6886.

Posted In: Chiropractic Low Back Pain