The Benefits of Heat Therapy
The Benefits of Heat Therapy
Written By Chapman Health Group on September 16, 2021
---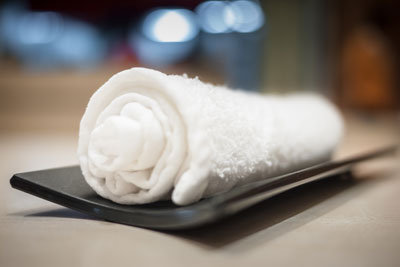 Knowing when to use heat and when to use cold requires deep knowledge of how the body's natural healing process works. At Chapman Health Group in Leesburg, we utilize heat therapy only in super specific circumstances so you get the most out of its many benefits, including:
Better circulation

Reduced tension in muscles

Better joint mobility

Body more receptive to physical rehabilitation

Affordable and accessible
How Heat Therapy Works
Contrary to what many people understand, heat therapy should be used sparingly. You can damage your skin from overuse, and when used on the wrong injury, like strains or sprains, it can make inflammation worse and cause you more pain. However, when the timing is right, heat therapy works wonders.
Heat therapy is used mostly for muscle spasms and to provide temporary relief from pain and muscle tightness. We often utilize it before physical therapy so patients can benefit from better range of motion and a boost to circulation.
Heat causes blood vessels to widen because it's one way for your body to release excess heat. Tactfully tricking them into widening gets your blood going, which is beneficial to healing, reducing stiffness, and helping your body respond better to exercise.
Heat relaxes muscles because of the boosted circulation and softens tissue. Softer tissue is more flexible and less prone to spasms. This relaxing effect also provides temporary pain relief.
We often use heat before physical therapy because of all of the above and how inexpensive it is. More blood flow means more oxygen and nutrients for your muscles, which leads to better performance, recovery and healing. We want you to experience the full benefit of physical therapy.
Get Heat Therapy in Leesburg
Dr. Chapman's practice combines traditional patient-centered care with cutting-edge technology, leaving visitors feeling welcomed, cared for and confident that they are in the right place.
Have questions or want to schedule an appointment? Call us at (352) 728-6886 or go online and schedule an appointment. We're happy to help.

Posted In: Chiropractic Heat Therapy