Natural Headache Treatment with Chiropractic Care
Natural Headache Treatment with Chiropractic Care
Written By Chapman Health Group on April 14, 2022
---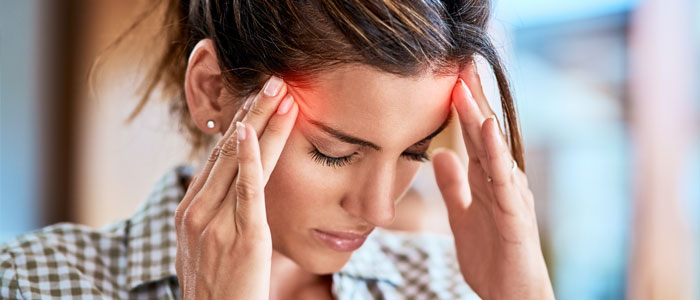 Did you know that there are natural treatments for headache pain? If you suffer from chronic headaches or migraines, chiropractic care has shown to be an effective way to eliminate pain for the long-term. Chiropractors like Chapman Health Group in Leesburg, FL, specialize in providing expert care to patients, helping them take their lives back through headache treatment.
What is Natural Headache Treatment?
When chiropractors say "natural treatment," they mean treatment that doesn't involve the use of painkillers or surgery. Chiropractic care is both non-addictive and non-invasive, making it one of the best treatment methods if you suffer from frequent headaches.
The reason we believe in natural treatment for headache pain is because painkillers only treat the symptom, not the problem itself. Through chiropractic care, our doctors target your pain at the source and work to prevent it from returning in the long term.
How Chiropractors Treat Headaches
The goal of natural headache treatment is to put an end to your pain without the use of medications or surgery. Our chiropractors use a series of adjustments, spinal manipulations and physical therapies to target your pain at the source.
After we have evaluated your condition (including posture, lifestyle and pain scale) we develop a treatment plan that works for you. We work to decompress your spine and take pressure off of nerves that may be causing your headaches. Our adjustments help patients stand up straighter and improve their overall posture. Something as simple as this can greatly reduce pain, allow you to get a higher quality of sleep, and even suffer less frequent headaches.
Contact Chapman Health Group in Leesburg Today
At Chapman Health Group, we take great care in making your experience at our office a pleasant one. From your initial examination to the adjustments we perform, we prioritize your safety and comfort every step of the way. Our friendly staff will work with you to help improve your range of motion and get your headaches to a more manageable level.
Migraines and headaches can stop you from doing the things you love, but they don't have to. Contact Chapman Health Group in Leesburg, FL, for expert treatment. Call us directly at (352) 728-6886 or reach us online.

Posted In: Chiropractic Posture Headache Treatment