How Chiropractors Fix Sports Injuries
How Chiropractors Fix Sports Injuries
Written By Chapman Health Group on March 14, 2022
---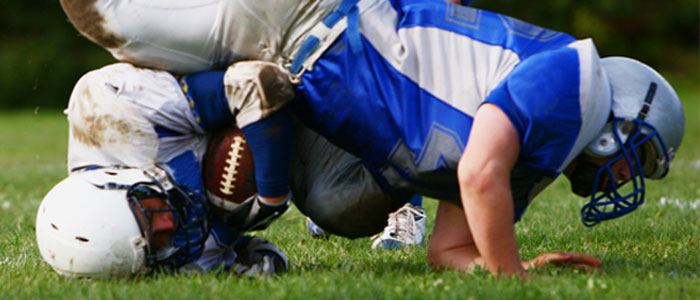 Sports injuries are a common condition among teenagers and adults. Millions of Americans experience a sports related injury at some point in their lives. While some injuries get better with time, some need more intervention and personal care to go away. That is why chiropractors like the Chapman Health Group help patients overcome their sports injuries. We have been helping athletes in Leesburg, FL, get back on the field or court.
Common Sports Injuries
Knee injuries
Broken bones
Wrist sprains and fractures
Herniated or pinched discs
Shin splints
Muscle strains
Tendon and joint issues
Low back pain
In some cases, injuries can heal themselves. However, if it has been weeks with little or no improvement, you should consider seeing a chiropractor for your injuries. Failure to treat your issue can result in even worsening symptoms.
How Do Chiropractors Treat Sports Injuries?
Your first visit to Chapman Health Group in Leesburg will involve a thorough examination of your condition. We will assess the severity of your condition to determine the best course of treatment.
Next, we perform a series of adjustments and manipulations to help you get back on your feet. We will start slowly, working up to different adjustments and techniques as you gain more control. During this time we will take great care in making sure you are comfortable, working with you to provide expert sports injury treatment.
Many patients report that their pain decreases after just a few visits, and we're confident that our sports injury treatment will prove effective for your condition. We pride ourselves on providing chiropractic care that is natural, non-invasive, and non-addictive. This is why for years, thousands of athletes have trusted the team at Chapman Health Group to treat their sports-related injuries.
Are You Ready to Get Back On the Field?
When you're ready to get back in the game, schedule an appointment to take care of your sports injuries. Call our chiropractic office at (352) 728-6886 today and see why we are Leesburg's choice for sports injury treatment! If you have questions about our sports injury treatment, feel free to contact our team online as well.

Posted In: Chiropractic Low Back Pain Sports Injury Treatment