CBD Supplements for Pain Relief
CBD Supplements for Pain Relief
Written By Chapman Health Group on November 20, 2021
---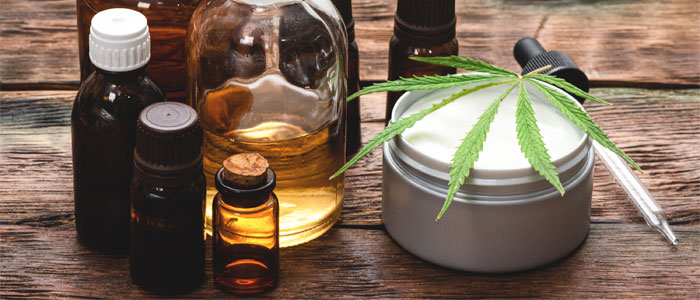 Many patients suffer from chronic pain, but are hesitant to trust potentially addictive prescription drugs or undergo risky, invasive surgeries. That's why many of our patients at Chapman Health Group choose to take advantage of our all-natural, premium CBD supplements.
CBD Explained
CBD, or cannabidiol, and THC, or tetrahydrocannabinol, are the main chemical compounds found in the cannabis plant. While THC is a mood-altering substance that can cause a physical high, CBD is a completely different chemical. It doesn't cause a high, nor does it impair your motor functions. Our CBD products contain absolutely no THC, so you can enjoy the benefits of CBD without the psychoactive side effects that typically come with marijuana.
How CBD Relieves Your Pain
Inflammation is one of the most common causes of chronic pain. CBD is known to have incredible anti-inflammatory properties, which make it an ideal choice for treating conditions like back, neck, and shoulder pain. The compounds in CBD work by limiting the amount of inflammatory molecules present at the sites of inflammation.
Treatment Options
We offer a variety of options for patients who choose to take advantage of CBD. With varying concentrations and application techniques, you can take CBD supplements in a way that works for you.
Tinctures: These solutions are made from concentrated CBD oil, then infused with pure essential oils, fractionated coconut oil, and hemp seed oil. CBD tinctures can be taken under the tongue or added to food and drink. They come in several flavors, including lemon, strawberry, peppermint, and orange, and boast the highest concentration of CBD available.
Vapes: While you may associate vape pens with Gen Z, these devices are actually a highly effective and safe way to ingest CBD. While many vape oils tend to separate after just a few weeks, our premium stock comes with a 6-month no-separation guarantee.
Gummies: Many commercial CBD gummies only taste like sugar. That's because they typically don't have very high concentrations of CBD. Our medical-strain gummies contain all of the necessary cannabinoids you need to get the best pain relief from your CBD treatment.
Skincare: If you would prefer to avoid ingesting CBD, we also offer a full range of CBD-infused skincare products. CBD gel can soothe aching muscles, while our CBD and calendula-infused face cream can destress irritated skin.
Schedule an Appointment Today
With our medical-grade CBD supplements at Chapman Health Group in Leesburg, FL, you can experience the benefits of this remarkable oil for yourself. If you're unsure about which CBD supplements are right for you, our staff is more than happy to advise you.
To schedule an appointment or to request a consultation, call (352) 728-6886 or send us a message here.

Posted In: Chiropractic Neck Pain Low Back Pain Shoulder Pain CBD Supplements