6 Benefits of Choosing Chiropractic for Auto Injury Treatment
6 Benefits of Choosing Chiropractic for Auto Injury Treatment
Written By Chapman Health Group on July 29, 2019
---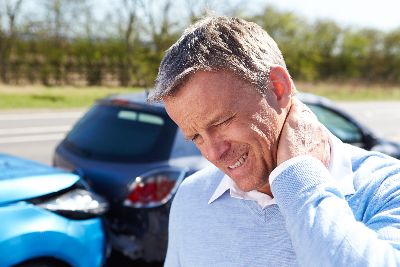 Florida is one of the worst states in the country for drivers in terms of safety. In 2018, over 166,000 people were injured in vehicle accidents on Florida roads and highways.
In some cases, your injuries are obvious. For others, however, pain may not present itself for many days or weeks as the injury slowly develops across your musculoskeletal system.
Chiropractic care can help you recover from injuries and avoid long-term pain because it offers a proactive approach to auto injury treatment.
Why Should You Choose Chiropractic for Your Auto Injury Recovery?
Whiplash is one of the most common injuries caused by vehicle crashes and, in many accidents, it goes unnoticed for many days or weeks.
Unfortunately, failing to properly treat your whiplash can lead to long-term neck pain. Nearly half of people suffering from chronic neck pain can trace their suffering back to a motor vehicle accident.
Here are a few reasons to choose chiropractic for treatment following a vehicle accident:
Cost effective and often covered by insurance
Drug-free
Non-invasive
Provides long-term relief from pain
Chiropractic encourages an overall healthy lifestyle
Safe and effective
Comprehensive Auto Injury Treatment in Leesburg, FL
Dr. Todd Chapman has experienced the challenge of low back pain due to an injury so he has a unique understanding of musculoskeletal health from a patient perspective.
Dr. Chapman will conduct a thorough evaluation of your medical history, current injury, and complaints. He'll also order x-rays to gain a comprehensive view of the extent of your injuries.
From there, Dr. Chapman will create a personalized treatment plan to target your pain at its source. The goals are to reduce your immediate pain while encouraging healing and long-term health.
Don't allow pain from a vehicle accident turn into lifelong pain. Schedule a consultation at Chapman Health Group today by calling 352-728-6886.

Posted In: Chiropractic Auto Accident Treatment