4 Reasons Why You Should Invest in Massage Therapy in Leesburg
4 Reasons Why You Should Invest in Massage Therapy in Leesburg
Written By Chapman Health Group on February 8, 2021
---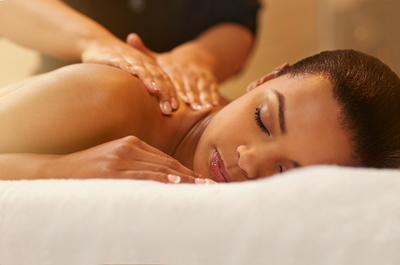 A massage is a great way to unwind.
However, massage therapy is so good for your health that even insurance companies are starting to cover regular massage treatment.
Today, we'll look at some of the reasons why massage is a good investment of your time and money.
Top 4 Reasons to Schedule a Massage Therapy Appointment ASAP
The benefits of massage are numerous. Here are the top reasons why we recommend our patients invest in regular massage therapy in Leesburg.
1. Stress Relief
Everything about a massage therapy appointment is conducive to relaxation. But the stress-relieving effects don't stop once you get off the massage table. A 2019 study of emergency medical services staff found that those who received regular massage experienced long-term stress relief even while engaging in their high-stress jobs.
2. Improved Circulation
When your muscles get tense, the fluids of the body (blood and lymph) don't flow freely. Both fluids nourish tissues and organs while eliminating toxins and cellular debris. If they don't flow properly, toxins can build up and cause pain and reduce immune function.
3. Reduced Muscle Tension
Sometimes, due to stress, injury, or poor posture, you can't relieve muscle tension on your own no matter how hard you try. A massage therapist can incorporate techniques that help release even the deepest muscle tension, resulting in improved mobility and less pain.
4. Increased Flexibility
Inflexible muscles can cause pain, negatively impact your balance, and even increase your risk of injury. A massage therapist can utilize massage techniques to relieve muscle tension while also incorporating stretches during your session to help your muscles regain their elasticity for better health and function.
We've Been There and Understand Your Pain
Dr. Todd Chapman became a chiropractor because he's experienced the benefits of such treatment first hand. After a high school football injury left him with back pain, he only found relief after investing in chiropractic care.
Dr. Chapman understands your pain and wants to help relieve it as quickly as possible. Though massage therapy is often only seen as a nice treat to help you relax, it has multiple healing benefits that can significantly reduce your pain. Talk to your Leesburg chiropractor today about how you can benefit from this form of treatment.
Are you ready to get relief from pain? Contact us today at 352-728-6886 to schedule a massage therapy appointment.

Posted In: Chiropractic Massage Therapy