3 Ways to Prevent Neck Pain While Sitting at Your Computer Desk
3 Ways to Prevent Neck Pain While Sitting at Your Computer Desk
Written By Chapman Health Group on September 25, 2019
---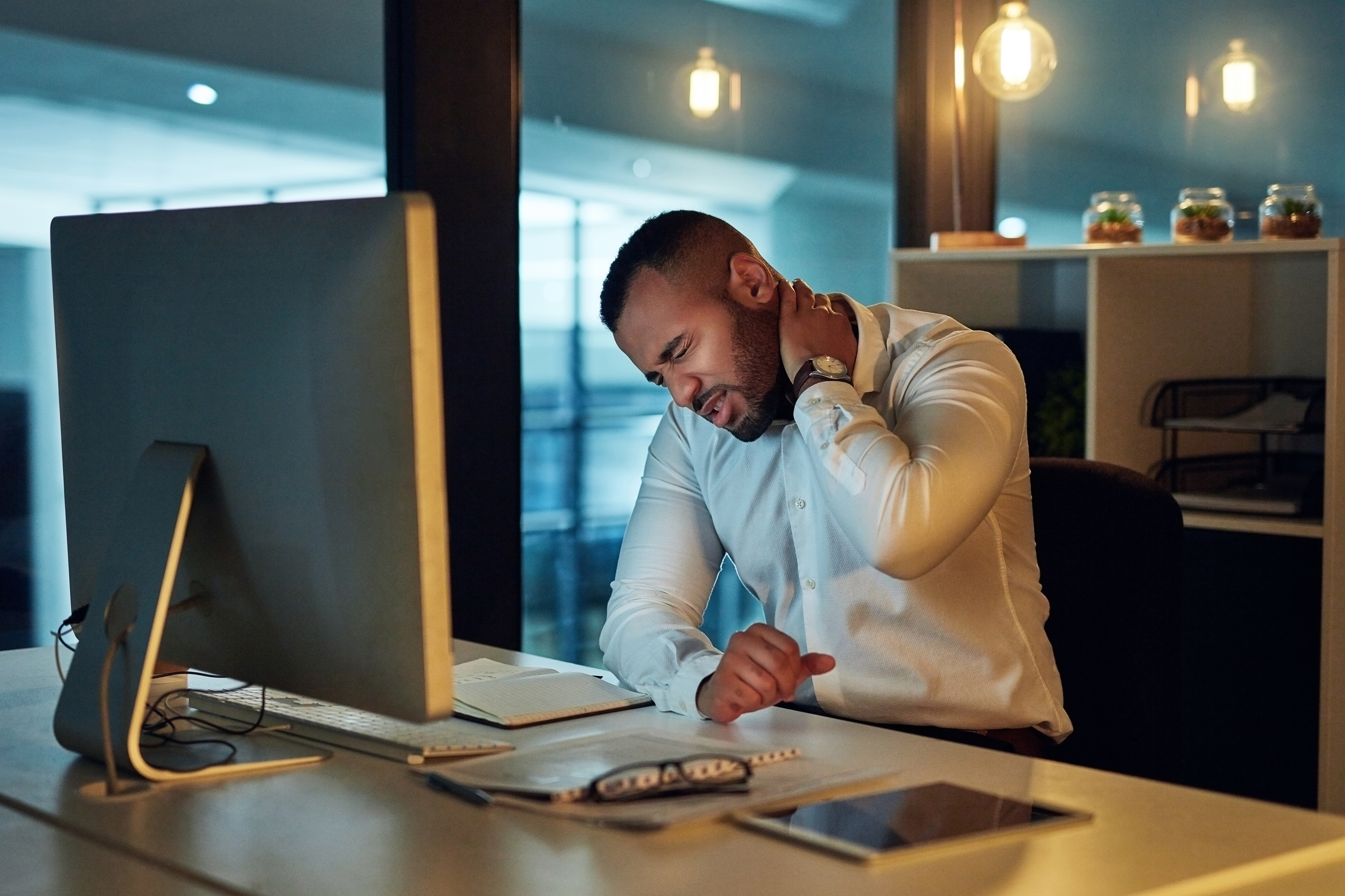 Working with computers seem impossible to avoid nowadays. The problem with being on a computer all day is that it causes neck pain. Treatment is necessary because pain can mess with a person's focus, concentration, ability to move their head, and more.
Consistent neck pain requires treatment, and Chapman Health Group can help.
Why Sitting at a Desk Causes Neck Pain
The main reason is that most workspaces aren't built for a specific individual in mind. Instead, it accommodates many people, meaning that monitors are too far away, too low, too high, or even too small.
People, then, adjust their bodies around the computer – ruining their posture and causing neck pain.
3 Ways to Prevent Neck Pain
There are a few small ways to reduce your chances of neck pain while working. These small changes have significant ramifications on the body.
1. Remember Good Posture
It's easy for a person to forget how they're holding their body while working. Every few hours, a person should pull away from the computer to see what their posture looks like.
Good posture means having feet flat on the floor and back up against the chair. Your head should be positioned so that your ears align with your shoulders.
2. Don't Be Afraid to Make Changes to the Workplace
Small adjustments, like changing the monitor height, make all the difference. Having a computer too low forces your head down and causes stress and strain on the neck.
3. Stand and Stretch
Again, it's easy to get lost in work. Try setting an alarm as a reminder to stand and stretch, every few hours. If a standing desk is available, try using that for a few hours each day to eliminate sitting.
Neck Pain Treatment at Chapman Health Group
Dr. Chapman helps people with all sorts of back and neck pain. Treatment is a combination of patient-centered care and the latest technology.
To see Dr. Chapman, call 352-728-6886 or use the Make an Appointment page.

Posted In: Chiropractic Neck Pain